From Jordan:
I met a magical group of people in the desert a couple years ago and they were a big motivation for me moving to LA. Not only did I move so I could realize my dreams of creating films, I also wanted to be closer to them. The more I learned, the more I fell in love with this group. They have a non-profit,

Eayikes

, and are those special kind of people that are making the world a better place while having a great time doing it.
Fast forward to last summer, when they reached out to film their youth camp, Wilderwonder, I was super excited to merge our worlds. I wanted to create a piece that captured the essence and ethos of the event. Something that would age well and not just another recap video. At the time, I was obsessed with Denis Vilenueve and Dune, and wanted to implement some of Denis' creative devices into my process.


We first started with a script. Ray and I worked together to craft the narrative for the piece. I made sure to understand the objective of the piece and we shaped the words from there.
Next, Gelo and I imagined the different sequences and storyboarded all the shots out. We had never been to the venue, so we had to use our imagination. Also, there was a program of events already planned so we had to imagine the shots in the context of the event.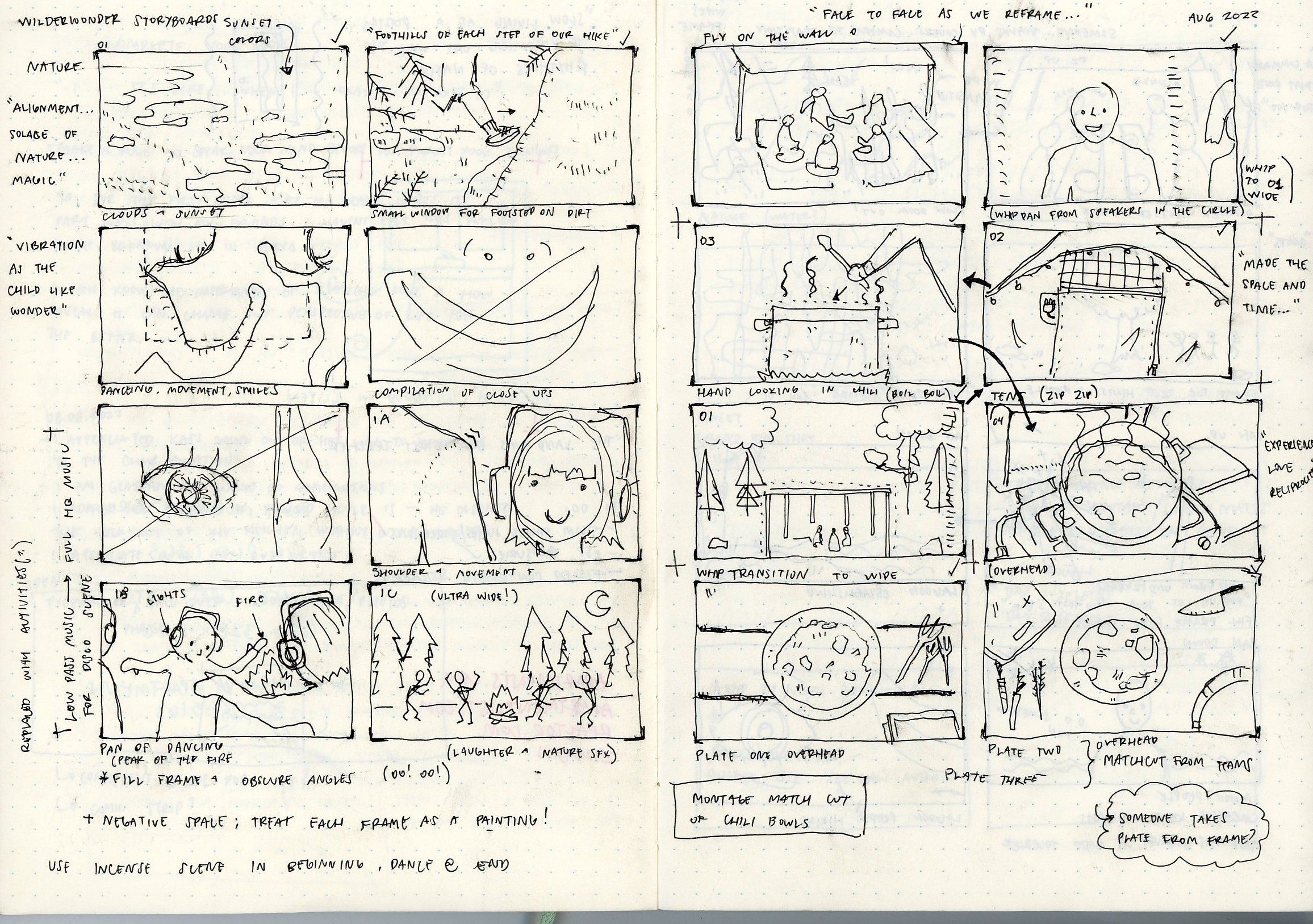 Since we storyboarded everything, we approached filming entirely different. Normally with events, we show up and capture everything. It's quite tiring and makes editing much more difficult because we have so much footage. Since we already had a vision for the piece, we were able to be very intentional and mindful with the shots we captured. It made the process so much more enjoyable!
Check out the final piece
here
and let us know your thoughts!